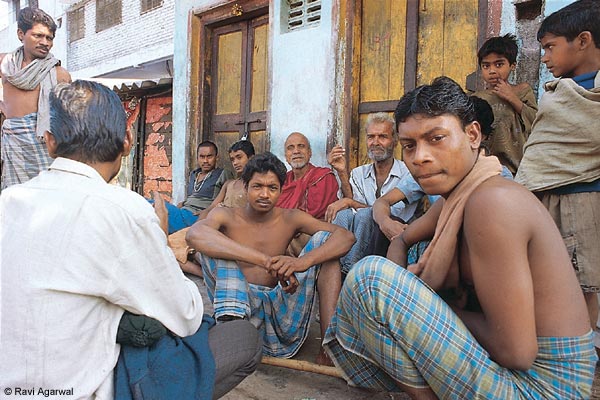 Migrant labourers in India.
This demonitisation started with issues of fake currency/ terrorism. In the same breadth, black money was added. But
at that time there was absolutely no mention of becoming a cashless economy or going digital
. The same has been added as an after thought knowing that earlier reasons (black money, fake currency, terrorism) are no longer valid (proof: no one talks about these issues today).
Terrorism:
no change
Black money:
no change. The smart guys never kept their cash in currency. Only the small fry (20-30 crores get stuck)... the big guys are not bothered.
Corruption:
no change. The local cop or govt employee will now ask for new notes. Worse, he gives the old ones back and ask you to replace them.
Every day, you read about people being caught with 1-2 Cr of new notes. While the aam admi (or mango people like me) are standing in lines to withdraw 2000 per day even as my bank balance is substantial. How is this possible? Have you seen any rich person or politician from your locality standing in serpentine never ending bank queues?
So what do you do in a situation like this?
Sell another dream and in current context it is about going cashless or digital. This will supposedly solve all our problems. It will not. Repeat... it will not.
Some bit of a reality check.
Kenya is one of the world's most mobile aware and connected countries. About 5% of the GDP gets transacted thru mobile phones. But it still remains one of the world's most corrupt and poor countries.
Digital economy will not be possible in India for quite some time. Where internet penetration is 30% and the vast majority of population uses ordinary phones, it will require tremendous optimism to expect them to have a gmail account, download apps, know how to set and retrieve forgotten passwords and finally transact.
The Economic Times put this very nicely...
Source:
http://economictimes.indiatimes.com/news/economy/policy/demonetisation-and-digital-transactions-will-never-stop-corruption-in-india-heres-why/articleshow/56032014.cms