Moody's Investor Service has upgraded India's sovereign rating for the first time since 2004, citing continued progress in the nation's economic and institutional reforms. The rating agency on Monday upgraded India's rating to Baa2 from Baa3. The outlook on the rating is 'stable'.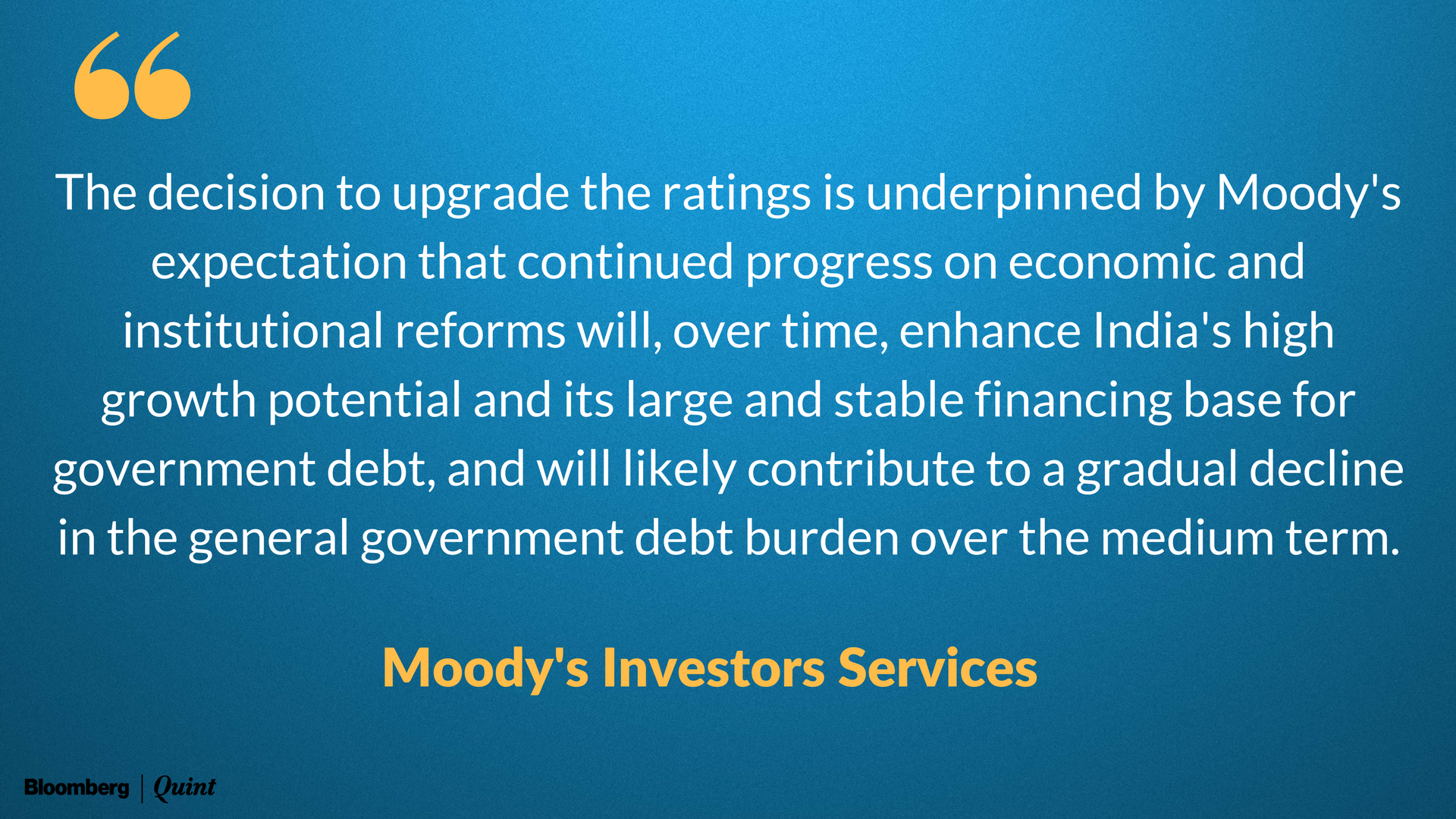 Read more at
https://www.bloombergquint.com/gst/2017/11/17/moodys-upgrades-indias-credit-rating-in-boost-for-modi
My take: this is a huge positive for India and should embolden the government to undertake more reforms.